Ivan Iliev,
was born 1951 in Burgas, Bulgaria, on the Black Sea. He studied graphics, illustration and book design at the Academy of Arts in Sofia from 1970 until 1975. After his graduation he worked as a graphic artist and book designer in Bulgaria until 1990. He has lived since 1990 with his family as freelancing artist in Vienna, Austria.
Numerous group and single exhibitions,
Among others:
Palais Wittgenstein.
Festsaal TU Vienna.
BAWAG Fondation.
Mödling's Sala Terena.
Wiener Neustadt's Stadtmuseum.
Istanbul: Gallery Barkac.
Wiener Neudorf's Altes Rathaus.
Gallery Prisma Vienna.
Gallery Avatar Vienna.
Silver Award Winner of the ShowArtists Emerging Artist Descovery Prize Fine Art Competition 2012.
3rd prize at the "2013 International Art Contest" Australia.
Affinita e Contrasti 4 -San Dona di Piave Venezia 2013.
Paralax Art Fair at Chelsea Town Hall London, 2013.
Dreams CA 'ZANARDI Venezia.
Expo Bologna 2014 Galleria Wikiarte.
Winner Artist at ARTPROTAONIST 2014, Treviso.
Artistic Confessions Hamburg 2014.
Winner Artist at ARTPROTAONIST 2015 Villa Contarini.
Wrap World WebArt Prize, Cremona 2015-Attestato di merito.
La Natura non e morta, Chi Art Gallery Milano 2015.
Gallery All'Angolo Mendrisio Shwitzerland 2015.11 Art Gallery
Certificate of Recognition at CCBA Milano Art Contest 2016.2
Wasserwelten-der Kunstraum Gallery Wien 2017.
The ARTBOX PROJECT Basel 1.0 2017.
The ARTBOX PROJECT New York 1.0 2018.
Arte Fiera Dolomiti 2018.
Artisti a Confronto-ARTime Gallery Udine 2018.
Fomenar 2017, Art Nou Milleni Gallery Barcelona 2018.
Tensioni Estetiche e Moti di Spirito, Arte Borgo Gallery Roma 2018.
Biancoscuro Art Exhibition- Contemporary Selected Artist, PAT Pavia, 2018.
DALLA TERA ALL CIELO, Mega Art Gallery Corchiano Italy 2018.
3rd prize at "Leonardo da Vinci in Memoriam," Savona 2019.
Nothing but Art, Palazzo Velli Roma 2019.
Kunstraum der Ringstraßen Galerien "Erdverbunden und-geschunden" Wien 2019.
The ARTBOX PROJECT Zürich 1.0 2019.
ART PAPER INTERNATIONAL 2019, Galerie L'Atelier Hünibach, Switzerland, 2019.
ARTBOX PROJEKT Miami 2.0 2019.
EuroArtFair Amsterdam 2019
II Memorial TIZIANO BERTOLO Novara Italy, firts place in cection painting 2019.
Palladio's Friends, Villa Caldogno 2020.
"Artist of the Futur Award" Contemporary Art Curator Magazin 2020.
Meinung & Urteil, Kunstraum Wien 2021.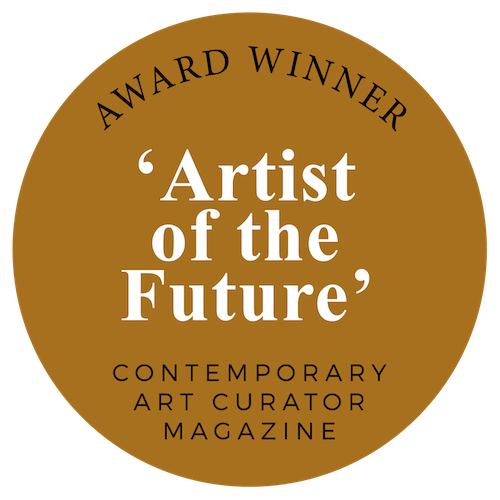 Drei Eckpfeiler sind die primären Charakteristika der künstlerischen Arbeit von Ivan Iliev: seine Liebe zum Detail, seine Liebe zu der Natur und seine Liebe zur Malerei der Spätrenaissance und des Barocks. Die Motive, die Iliev wählt, werden von ihm liebevoll mit akribischer Genauigkeit interpretiert und dargestellt. Sein Studium der Grafik und Illustration und seine langjährige Erfahrung auf diesem Gebiet haben sein Auge für das Detail geschult und er kann sich daher mit Leichtigkeit und Humor seinen bevorzugten Motiven in der Malerei widmen. Seine Liebe zur Natur führt ihn zur Auseinandersetzung mit Landschaft und ihrer Vegetation. Pflanzen sind für den Künstler gleich bedeutend mit einer Botschaft: aufkeimen, wachsen und vergehen. Die Liebe des Künstlers zur Malerei der alten Meister manifestiert sich in seiner Technik und seinem Detailreichtum. Man kommt nicht umhin an alte Meister wie Arcimboldo oder an niederländische Stilleben zu denken. In der reichen Farben- und Formenpracht der Bilder von Ivan Iliev finden sich deutliche Hinweise auf seine bulgarische Herkunft. Die Ornamentik, charakteristisch für die bulgarische Tradition, kann und will der Künstler nicht verleugnen und vergessen. Sie findet sich gleichsam als Leitfaden in seinen Bildern und ist fester Bestandteil seines persönlichen Stils.
Dr. Gerlinde Schrammel
…"Three cornerstones comprise the primary characteristics of Ivan Iliev's artistic work: his care for detail, his love of nature and his affinity for late Renaissance and Baroque painting.
Iliev lovingly represents and interprets his chosen subjects with meticulous precision. His education as a graphic designer and his extensive experience in this field has schooled his eye for detail, so that he may easily and humorously devote himself to his favorite subjects in painting.
His love of nature leads him to the exploration of landscapes and their vegetation. For the artist, plants are equivalent with the message: growing and withering. The flow of time.
The artist's love for the old masters is manifested in his technique and his use of rich detail. One cannot help but think about old masters such as Arcimboldo, or the Dutch paintings of still life.
Clear references to his Bulgarian origin are found in the rich splendor of color and form in the paintings of Ivan Iliev. The artist cannot, and will not deny a characteristic of the Bulgarian tradition: ornamentation. This may be found as a main theme in his paintings, and at the same time is an enduring component of his personal style."
Dr. Gerlinde Schrammel